I Want to Watch the Renew Hope for the Holy Land Video
Christian families living in the Holy Land have always faced adversity, but during the COVID-19 pandemic, their circumstances are dire. If you missed our live event on Sunday, November 15, 2020, you can still view the Replay! Register for FREE to hear from Jeff and Emily Cavins, Gus Lloyd, Dr. Marcellino and Susan D'Ambrosio, Fr. Leo Patalinghug, and many other prominent Catholic speakers, theologians, and evangelists, as well as Christians from the Holy Lan, who are helping to Renew Hope for the Holy Land.
Register to Watch the Replay
Register to Watch the Replay for Free
It's obvious that you care deeply about our Christian brothers and sisters in the Holy Land! If you would like to watch the replay, please register using the form to the right. When you register,
1. We can let you know when Select to Give adds new events, supports new initiatives or has opportunities for volunteers.
2. You will also have complete information about how much money was raised and where it is being donated.
3.  Receive special offers and discounts on travel.
We hate spam and we promise not to flood your email inbox
What Attendees Are Saying
Bill
"Thank you so much for making this available to us. We are blessed to be able to support our brothers and sisters in Christ."
Teodora
"Amazing program, Select to Give has already done so much for the Holy Land."
Catherine
"What a wonderful reminder of the Holy Land and reminds me of my trip. I LOVED the Sharing of the Bread opportunity. It was amazing!"
Barbara
"Such an informative and eye-opening program. What an opportunity you have provided for us to donate and a reminder to pray for our brothers and sisters in the Holy Land."
Rewatch as often as you like
But You May Donate at Any Time
Select to Give is a registered 501(c)(3) charitable organization and your donations are tax-deductible. 
Special Thanks to the Following Guests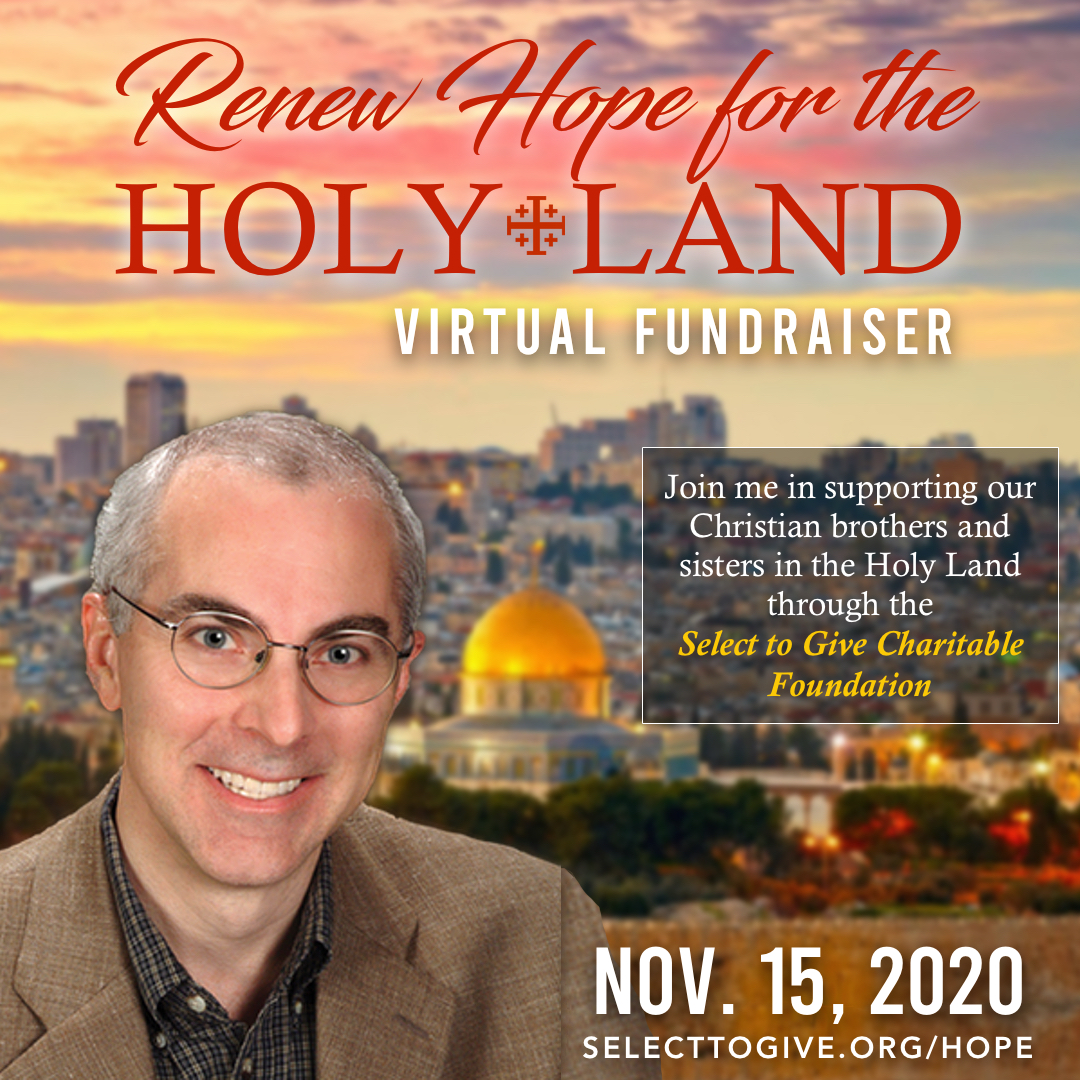 Deacon Harold Burke-Sivers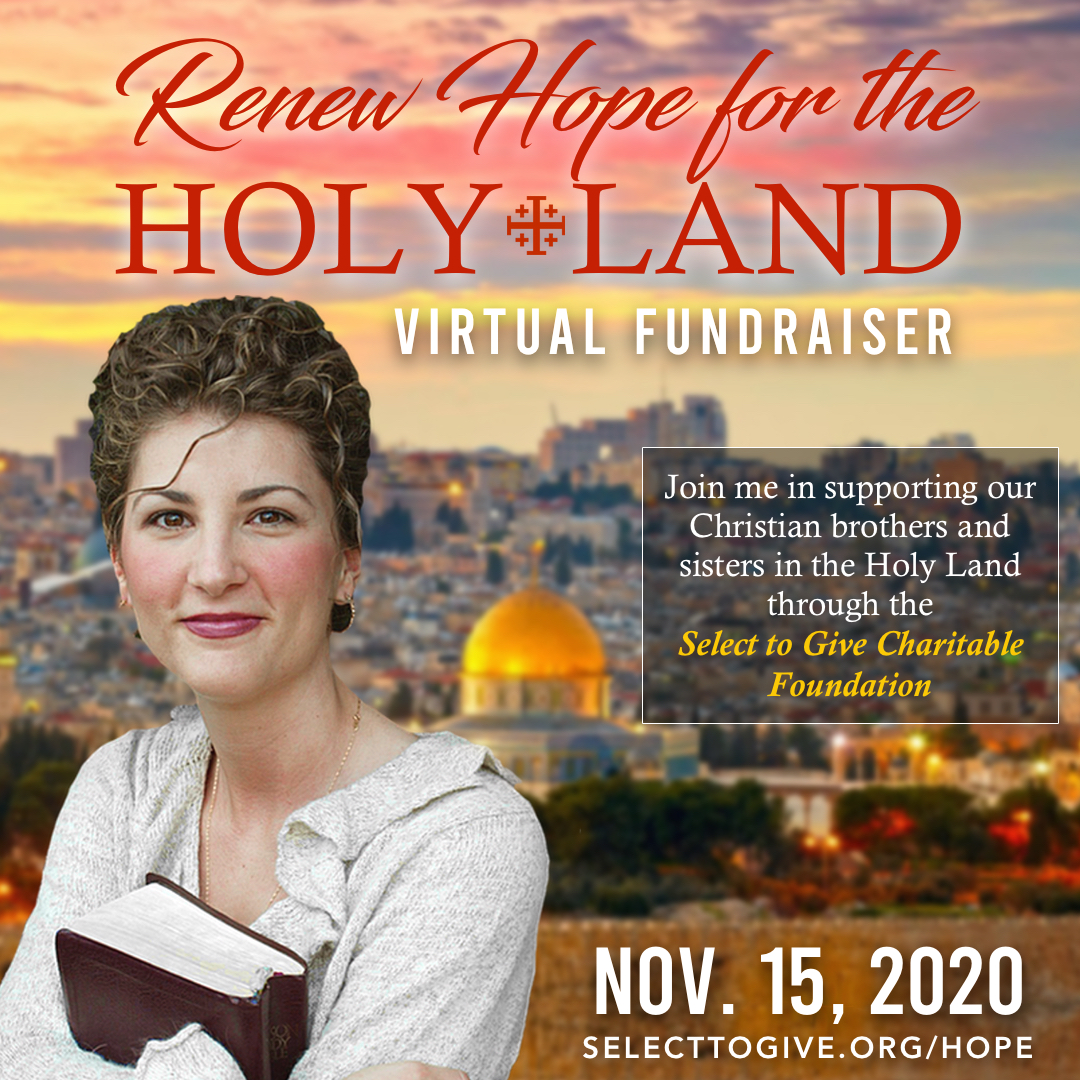 Edita Krunic, Habib and Gosayna Karem, and Shibly Kando
Send your Prayer to the Holy Land
Write out your prayer intention and we will send it to the Holy Land for you.
Send My Prayer Intention