About Select to Give
Select to Give is a Volunteer-Administered 501(c)(3) Charity
An Idea Born in Bethlehem
Edita Krunic, President of Select International Tours, was traveling with a group to the Holy Land. While staying in Bethlehem, she met a woman who changed her entire perception of the challenges that face Christian Families in the Holy Land. Intrigued, she learned more over coffee and was convinced that she could help.
Edita worked with Christian leaders and families living in the Holy Land to run focus groups and learn exactly what needs and desires were most important to them. She learned that Christian mothers were concerned that their children were being indoctrinated into other faiths through the public schools in Israel and Palestine, but Catholic Parochial schooling was out of reach financially for most Christian families. 
Edita learned that children with special needs and severe disabilities lacked access to care, education, and medication. Their challenges were often made more severe because families could not afford to help them and instead abandoned them on the streets. 
Perhaps most importantly, Edita learned that Christian Families who live in the Holy Land lacked a voice. They had no platform to share their stories and their faith to the larger community of Christians around the world. They were excited to share but needed a way to do so. 
She began working on Select to Give upon her return and organized it as a 501(c)(3) charitable foundation, recognized by the IRS and the State of NJ, in 2014.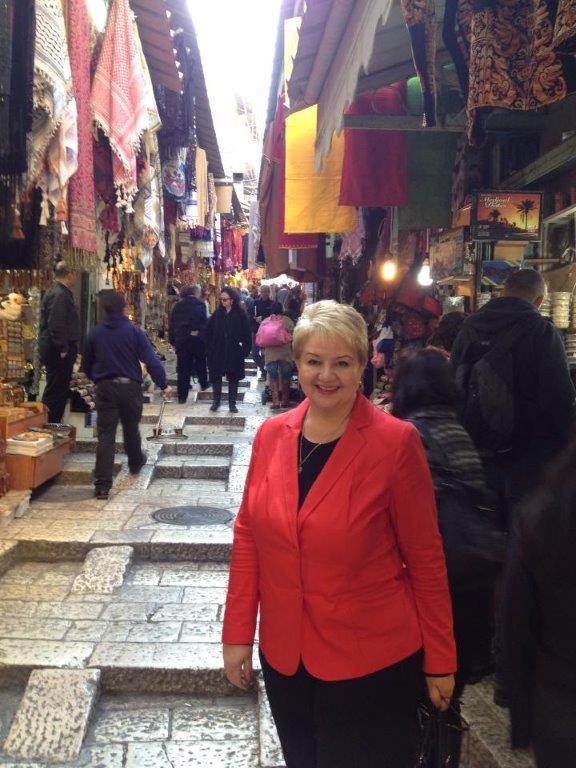 You May Donate at Any Time
Select to Give is a registered 501(c)(3) charitable organization and your donations are tax-deductible.